When you've got a rifle that shoots 300 blackout (300 BLK), you know that this firearm is much louder than expected. The 300 Blackout is a complete package rifle cartridge manufactured in the US and used for target shooting, hunting and was developed for usage in the M4 carbine. If you're an enthusiastic gun owner, you wouldn't be surprised to discover that repeated blasts from a gun can cause long-term hearing damage. Not only does the 300 blackout suppressor help to protect the ears of the shooter and others on the range, but it also looks incredibly cool to boot.
As the 9mm loads a 115-grain bullet, the 300 BLK accommodates up to a 250-grain bullet in size comparison, and this supersonic bullet can hunt down big-sized deer to heavy hogs. It might not be a long range caliber but it's knock down power in close proximity is worth noting! This versatile cartridge is built for hunting purposes and shooting sports. Finding an appropriate suppressor can be frustrating in a sea of options available today. However, an ideal suppressor helps combat the noise decibels (dB) and gas blowback created by your gun blasts and makes your gun safer in terms of ear protection.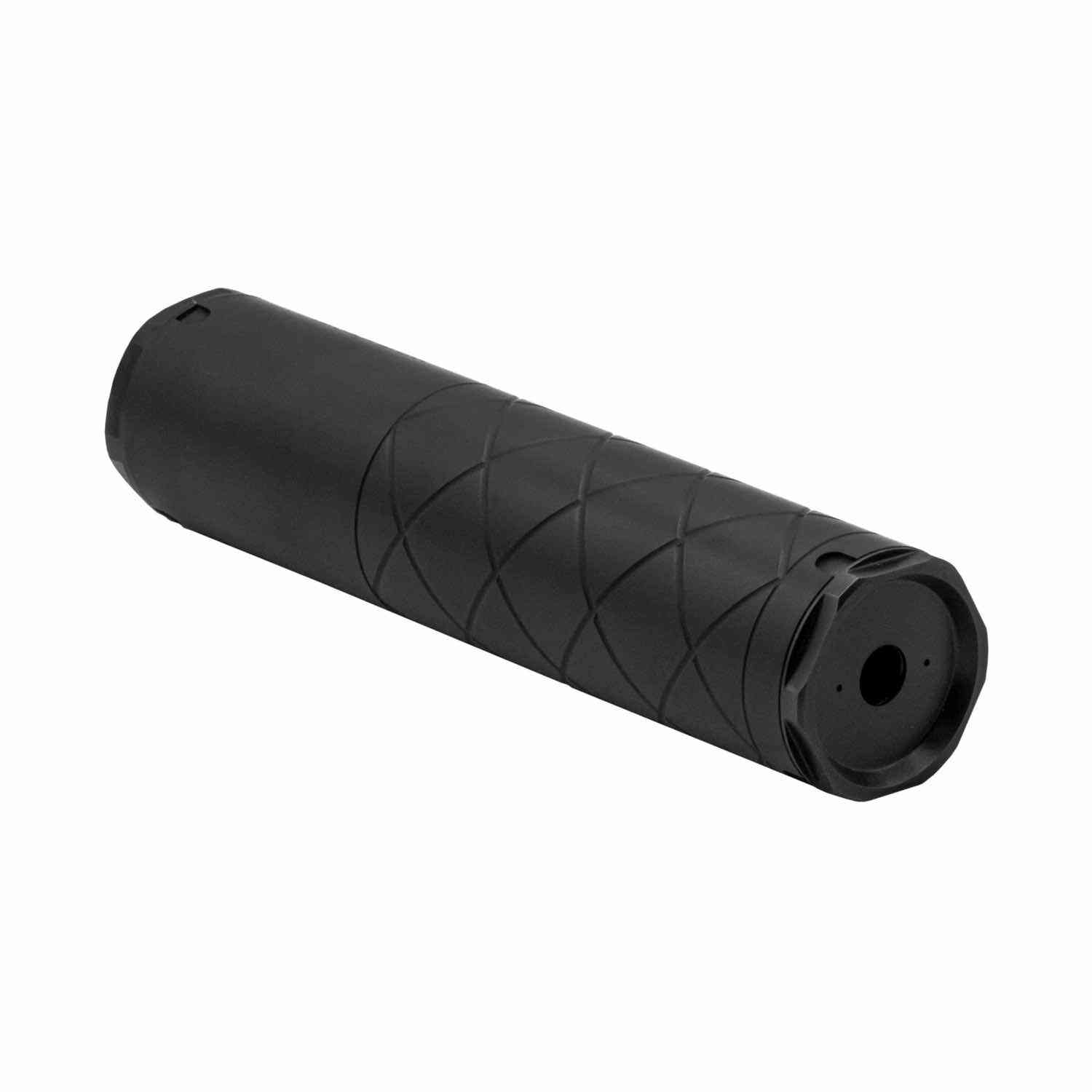 Investing in a 300 Blackout suppressor to ensure that your rifles perform at their best capacity while also protecting your ear health? Check out our top 3 picks of 300 Blackout caliber suppressors manufactured by Stealth Project and get your pick today!
These are the features you get in each one of our three series of suppressors:
Patented Helical Technology
No POI Change
Multi-caliber
No Baffle Strikes
40-55% recoil reduction
Serviceable
Hearing Safe
All three suppressors work best in their respective fields and have their unique characteristics to why a shooter would prefer to switch from one to another.
The Fusion QD .308 Suppressor is finished in black Cerakote, Flat Dark earth, or a NIB Battle worm color and is built with the Grade 9 Titanium on the outer side of the tube. We assure you that our manufactured equipment is top-notch content and quality that fulfill the demands and requirements of the customers. The suppressor weighs 19.05oz with an overall length of around 7.7". Built with a titanium outer layer, the core is strengthened with an alloy ETD 150 Steel. These suppressors are quick to detach (QD) and easy to use, but the muzzle device is separately sold. To suppress the sound of the weapon and the gin discharge, this titanium suppressor can maintain a 132-134 dB Rifle sound, minimizing the gunshot effect. The diameter for the suppressor is around 1.5," and with the accelerated gas technology, the sound is minimized.
The Maverick .308 Titanium and Bolt .308 Aluminum both are comparatively the best suppressors you would find in the market! These Suppressors are manufactured in the United States and fit the caliber 7.62MM/.308 cal. While the .308 aluminum suppressor is available in 3 colors, the .308 titanium one is available in only hardcoat Anodize. Stealth Project has produced these helical designed suppressors that eliminate the majority of the problems. These suppressors utilize a single continuous attenuation chamber with Accelerated Gas Technology to keep the suppressor and your rifle more clean. The suppressors are primarily designed for hunting and the shooting sports. These suppressors are ultra-lightweight and shorter in length with larger volumes to maximize their efficiency. The suppressors help with a 40-55% recoil reduction and are easily serviceable.
Built with patented technology helps release pressure when the gun is discharged on the front end of the suppressor instead of on the shooter side, which ruins the experience. These Suppressors are built with the utmost highest quality and give the customer an incredible shoot experience.
With Stealth Project, A new era of Suppressor Technology begins.